I've been shooting digitally since 2003 and doing weddings, portraits and all other types of photography since 2006.
A few years ago after gaining my AAPS and AFIAP with the Australian Photographic Society (photographic honours) I was asked to become a photography judge.
It took about 6 months of training to be qualified to live judge at camera clubs and panel judge at interclub competitions and exhibitions. I also judge remotely to camera clubs all over Queensland and New South Wales. I love being a photography judge and in 2017  judged my first International Exhibition. I also thrive on giving camera club presentations and have some funny topics I talk on.  Each presentation is approx. an hour and is fully illustrated with images in a Power Point format and usually contain lots of funny true stories.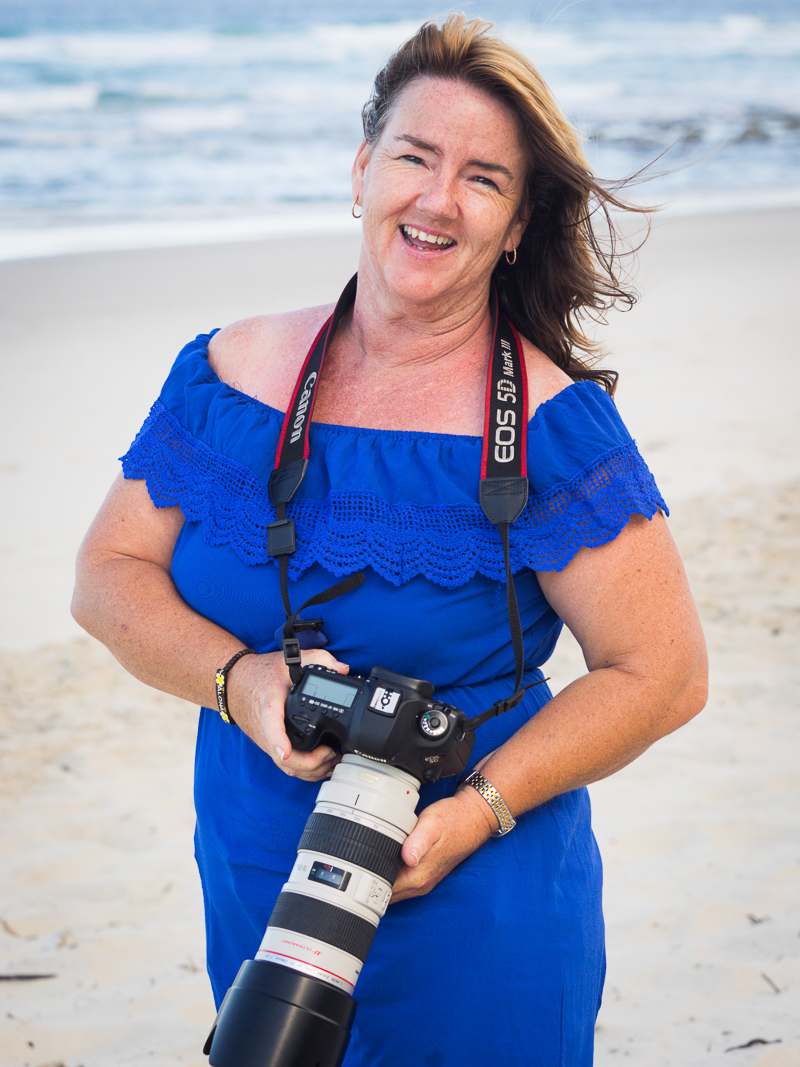 In 2016 I presented on judging and taught a workshop on Natural Light Portraiture at the Photography Society of Queensland's annual conference in Yeppoon, Far North Queensland.  In 2017 I was Keynote Speaker at the Photography Society of Queenland's Mini conference in Townsville. Both very well organized and enjoyable events to attend.
I enjoy working with people, taking their photos, getting them to laugh, and making it a fun time, whether we are in the bush or on the beach or somewhere in between, and especially on a couple's wedding day. Working one on one with a model is also a favoured photographic subject.
I love weddings, portraits, boudoir, events and parties, engagement shoots, commercial jobs and enjoy other types of photography such as covering yacht races, media events, landscapes, waterfalls and nature, night photography and videography.
I have a blue card to work with children and am always happy to work with animals too.
Presentations:
Victoria Purdie AFIAP AAPS PSQA
"The Beginner's Guide to Wedding Photography" – Powerpoint Presentation with live narrative and lots of funny stories (1 hour approx)
"Photography Trends, Fads and Cheesy Stuff" – Powerpoint presentation – humourous, different & educational
"What Judges Look for in an Image" – Powerpoint Presentation (Approx 1 hour plus question time)
"Basic Flash Photography" – Half Hour with Powerpoint and demonstration of flash related products
People vs Portrait Photography (new)
NEW 3 Presentations to run together
– "Awesome Reasons to be a Photographer" (Approx 30 mins)
– "Interesting Random Photography Stuff" (Approx ¾ hour)
– "Making $$ from Stock Libraries" (Approx 30 mins)
All are Live Presentations – Digital Projector and laptop required with MS Powerpoint software